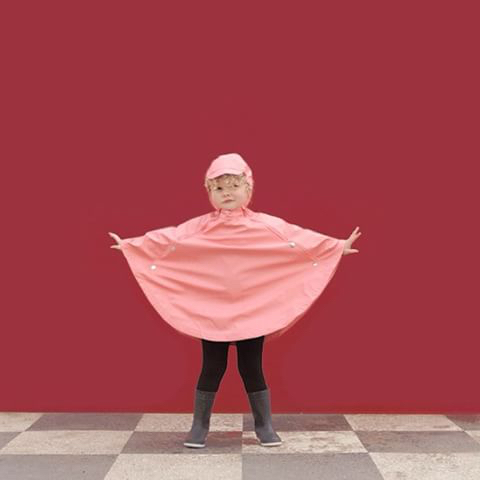 GOSOAKY believes that a shower or two doesn't have to dampen your style, so why not make the best of it?
GOSOAKY brings a new interpretation of the traditional raincoat for kids ages 1 up to 14 years which they felt was just the thing missing in the urban outerwear children's market. Their rainwear collection fuses time-tested weather protection with Dutch design in clean cuts and beautiful details.
In wet climates the raincoat is not merely a functional garment. It's a statement piece, an item that can and should complete any outfit. GOSOAKY provides a unique combination of functional products with a high standard quality level and a fashionable look. Their rainwear is a tribute to all children who love to go on an outdoor adventure and their parents who love having their kids dry and looking nice at the same time.
The GOSOAKY team loves penguins, and therefore supports The World Wide Fund for Nature in Antarctica. Penguins are threatened in their existence because of climate change, overfishing and pollution. By buying a GOSOAKY item, you are contributing to making the the world a better place for penguins.
GOSOAKY not only focuses on the environment, but also on the people who are involved in manufacturing their rainwear. They only work with carefully selected and certificated suppliers.